Are you tired of eating fast-food, hence, spending all your money weekly when you could be saving? Are you always on the go to work and never have the time to make a quick lunch for yourself? 
I never was a salad person until I tried the southwest salad from Chick Fil A! Boy, was it a good salad. Because of this encounter, I decided to create my own salads so I can take them to go to work.  
This post is going to give you 10 easy quick salad recipes to eat at work. Obviously, you can also eat them at home when you don't feel like cooking. They're delicious, healthy, but also stomach filling. 
This post is about quick easy salad recipes
The Shrimp Avocado Salad
If you want to load your salad with all sorts of veggies and less leafy, try this shrimp avocado salad!
The Avocado Tuna Salad 
This salad is also the way to go by if you're into avocado and tuna!
Southwestern Chopped Salad
As I mentioned before, I tried this salad at Chick Fil A and it was so delicious. Think of how it would taste better if you made one yourself. 
Chicken Avocado & Feta Salad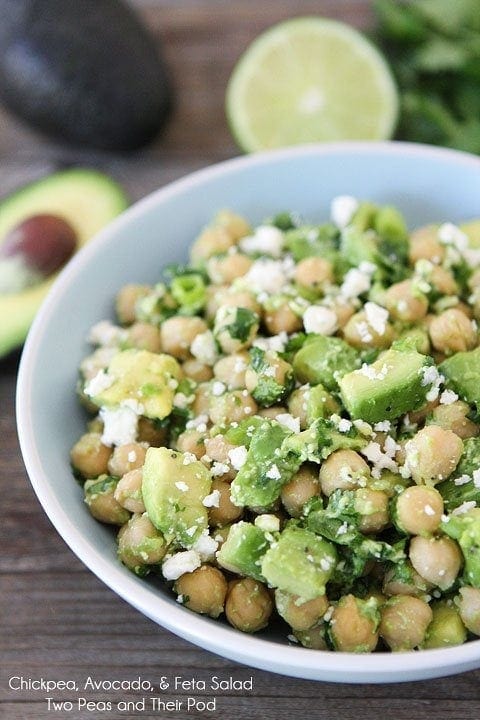 Try this one here with Chicken, Avocado, chickpea, with a sprinkle of salt and pepper. Delicious!
Healthy Italian Sub Salad
This salad is packed with veggies so you can full in no time!
The Creamy Bacon Pea Pasta Salad
Now, this recipe may not as quick and easy, the ingredients are easy to purchase and cook. The only thing you'll need to boil is the pasta and peas, everything else will be combined with them. 
Black Bean Taco Salad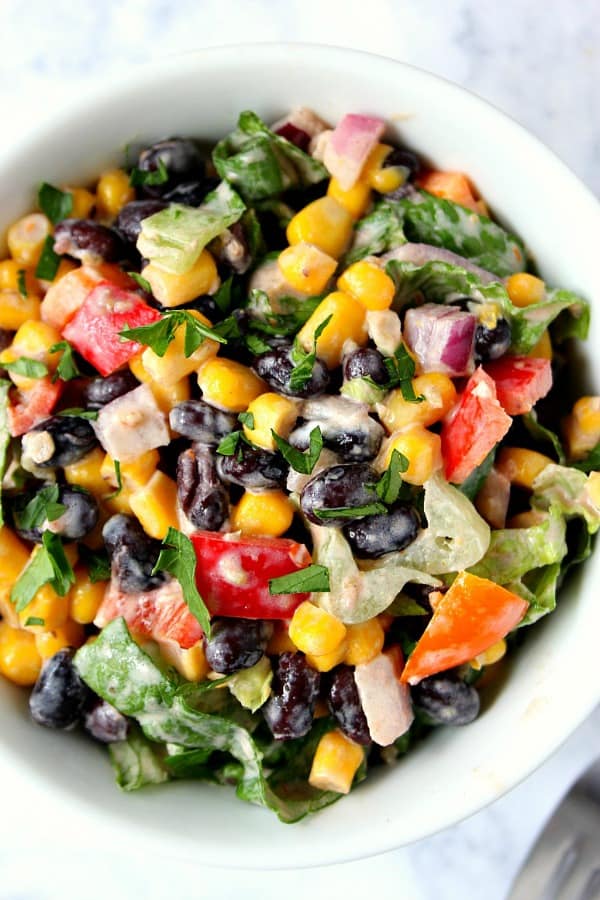 I love black bean combined with corn. This recipe is somewhat similar to the southwest salad but without the chicken. Otherwise, it's still delicious. 
Cucumber and Tomato Salad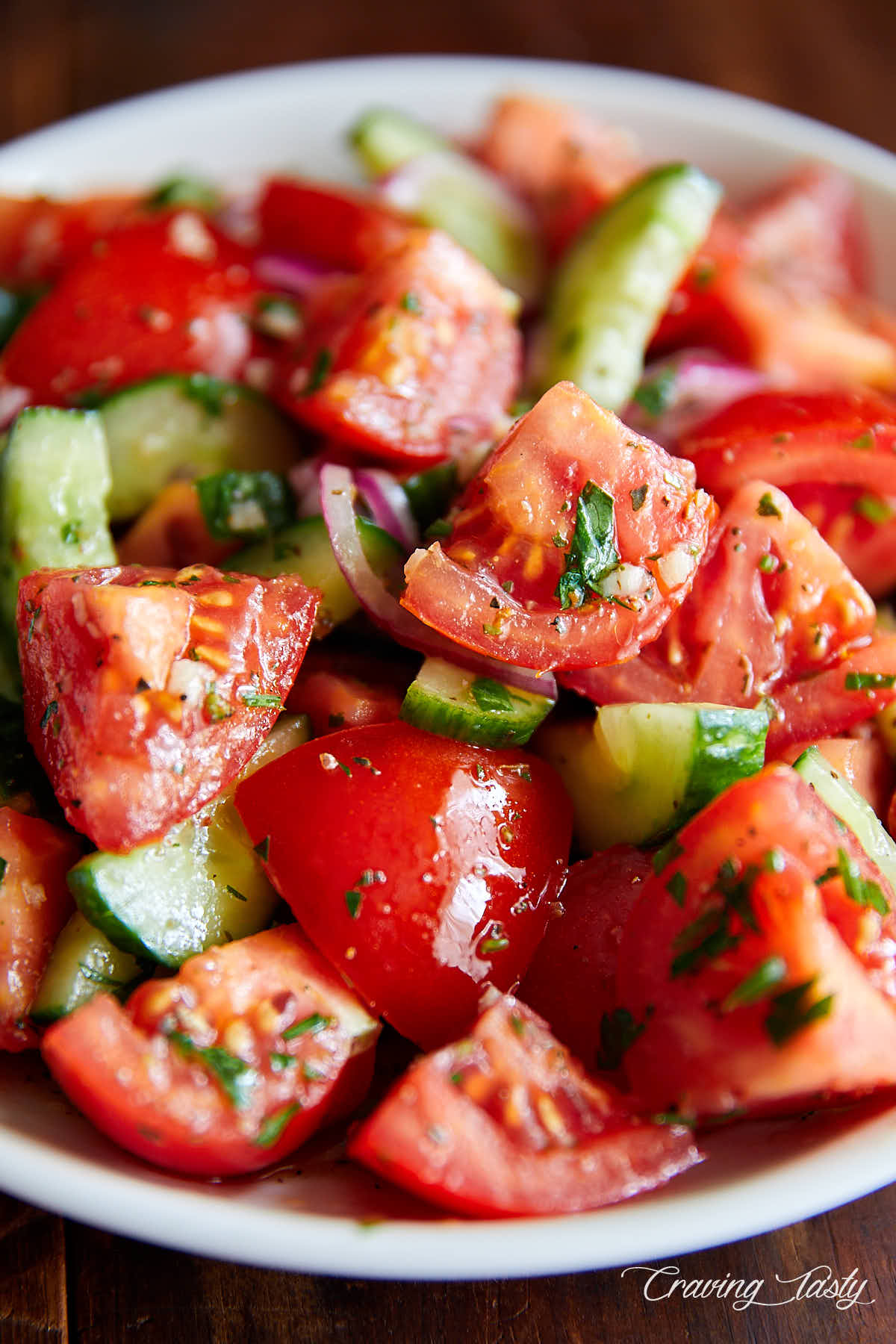 I love baby tomatoes, especially when ripe. I usually eat these with a pasta salad and they're very good. Cucumbers are good too. 
Keto Cesaer Salad
Are you looking to go Keto? Try this Keto Cesaer salad recipe.
Keto Broccoli Salad With Bacon
This is another Keto salad that is also worth trying. 
There you go! What was your favorite easy quick salad recipe?
Until Next Time, 
Simply Alia